---
French – Filipino Project
SUPPORTED BY THE CITY OF BREST-FRANCE
Solidarity and Culture
---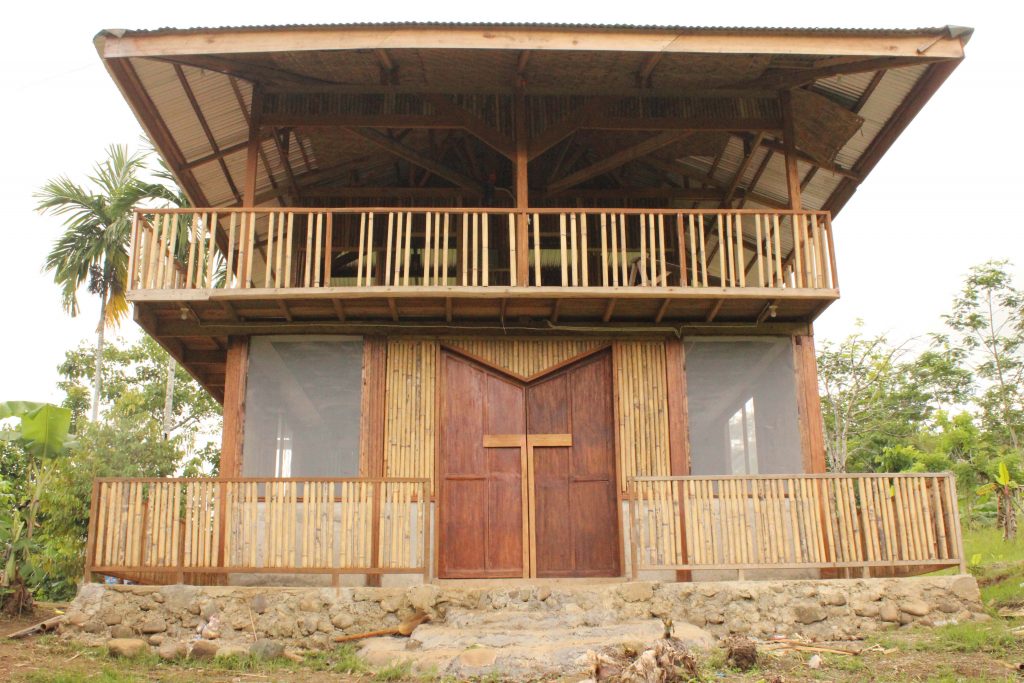 In 2015, at the request of the Manobo-Tigwahanon community of Kisayab, we launched a project to build a cultural center in the heart of the village and for everyone. For more than two years, we set up the project and sought the necessary funds for its realization.
The artist fee from our mobile exhibition of Meupia Art Project 1 and 2 in Paris, Brest and Cagayan de Oro help in the funding of this project. Apart from this, we obtained a financial grant from the city of Brest along with generous donors. We also organized several fundraising through selling traditional Filipino Adobo meal in Brest and lastly through crowdfunding.
In April 2017, thanks to the efforts of all, the Manobo-Tigwahanon Cultural Center of Kisayab was born.
In May 2017, we had the pleasure of inaugurating it by taking part in the INSIDE/OUT project of the contemporary artist JR. Thanks to JR's global art project transforming messages of personal identity into works of art, the ceiling of the Kisayab Cultural Center has been covered with portraits of the 32 Manobo-Tigwahanon children of which this story has begun!
We are looking for international and local NGO who are willing to provide livelihood program for the good and benefit of the Manobo-Tigwahanon community.