---
Project presented for the first time on tour
IN DUBAÏ AND IN ISRAËL/PALESTINE
September – October 2018
---

The Company Act II is moving towards the project entitled 1001 LIGHTS for the world. This project is a collaboration of the theater play ALADDIN – THE PROPHECY directed by Loreleï Daize and DREAMS ARE FREE by contemporary artist Louie Talents, towards the notion of DREAM and FREEDOM.
Inspired by the tales of the 1001 Nights, the project "1001 Lights" is a unique initiative combining theater and contemporary art exploring the idea of Freedom and Dreams.
The story of Aladdin and Yasmine talks about two free spirited souls fighting for their dreams. This is one of the 1001 stories that Scheherazade tells Sultan Sharyar to obtain her freedom and change the fate of many women. These notions of dreams and freedom are the driving forces of the project "1001 Lights" proposed in collaboration with the contemporary artist Louie Talents.
Before each performance, young and old are invited to reflect on these concepts that will be developed throughout the show "Aladdin – The Prophecy". Everyone is invited to write their dream on one of the matchsticks given by the artist beforehand.
Symbol of hope, a spark in the night, representating the burning desire of the people … the matchstick is a bearer of dreams.
At the end of the show a luminous and interactive installation entitled "Dreams Are Free", made by Louie Talents from the matchsticks collected in the room, will be presented to the public with the hope that everyone's dreams will make the world shine. This installation is part of "Posporo Art Project" developed by Louie Talents.
The project "1001 Lights" is a collaborative art project. It started in September 2018 in Dubai and in Israel-Palestine in October 2018. It aims to open the public to contemporary art through theater and challenge the notions of dreams and freedom around the world.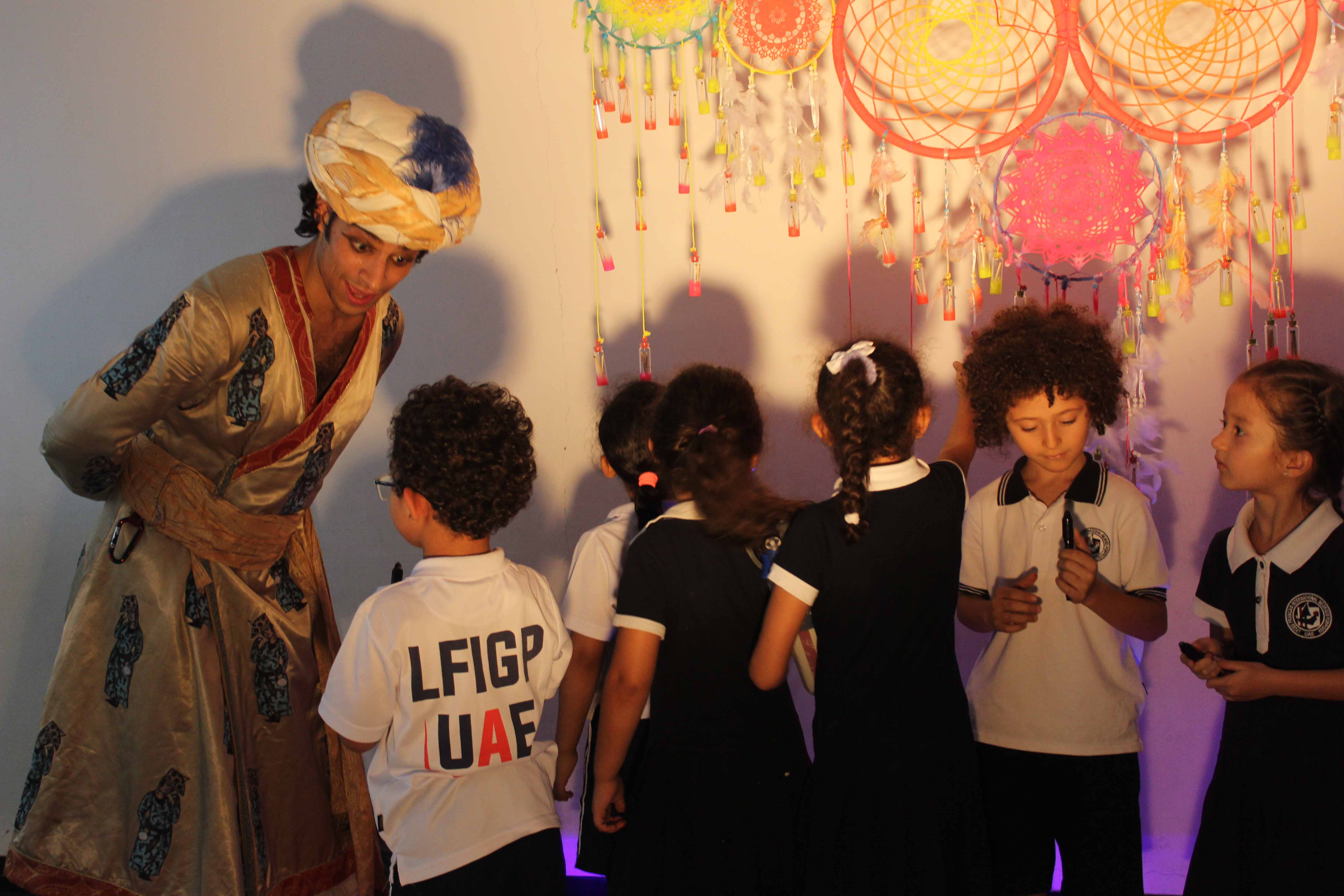 ON TOUR

October 2018:
Project on tour in the Instituts Français of Israël / Palestine.
September 2018:
First presentation with the association Cuture Emulsion in Dubaï.