---
French – Filipino Project
SUPPORTED BY THE CITY OF BREST-FRANCE
Solidarity and Culture
---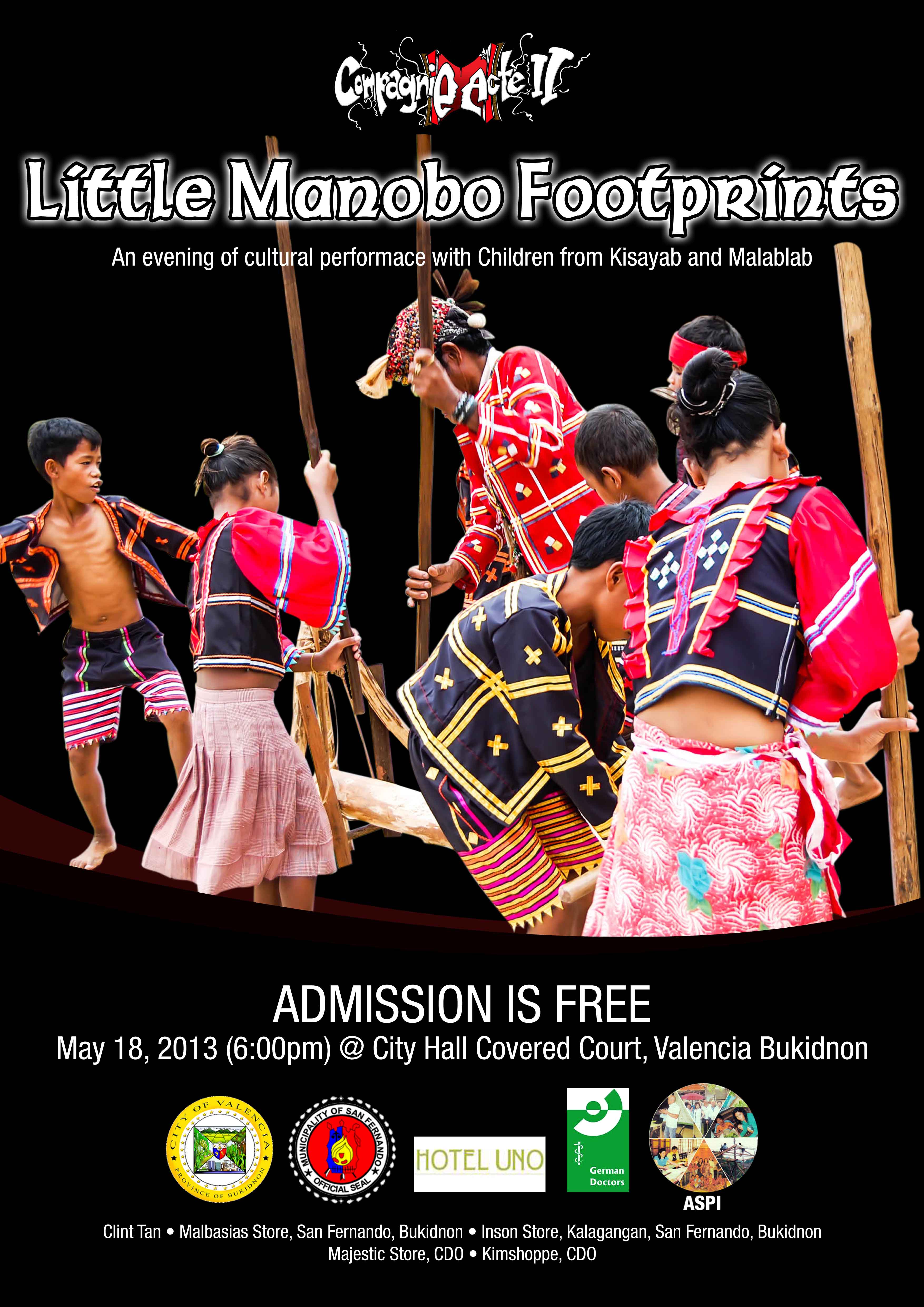 The Manobo are among the largest indigenious population of the island of Mindanao, southern part of the Philippines.
From october 2012 to june 2013, Morgane Quiguer, actress of the Company Acte II was living with this community in the context of a humanitarian mission. There, she realized the cultural wealth of the people, and unfortunately also the gradual extinction of it. With Louie Talent, filipino artist, they both set up a program for the children to relearn their culture and tradition.
Appreciative of the enthusiasm of the children and the willingness of teachers, on May 18,2013 Morgane and Louie Talents organized a cultural show in the city of Valencia-Bukidnon to raise awareness and to be responsive of the situation. This event was so successful for both the organizers, the public and especially for the children. That's why, it is there intention of putting in place all the means possible to sustain the event into an annual summer workshop for the Manobo children.
In April 2014, we started the Season 2 of Meupia Project and on April 26, we were in The Little Theater of Xavier-University in Cagyan-de-Oro to perform the show Little Manobo Footprints 2.
In 2017, in line with our project and in common agreement with the community, we launched a project of construction of a Cultural Center in the center of the Manobo-Tigwahanon village of Kisayab. To know more and especially to see more about the project you may visit the pages Videos and Photo Albums.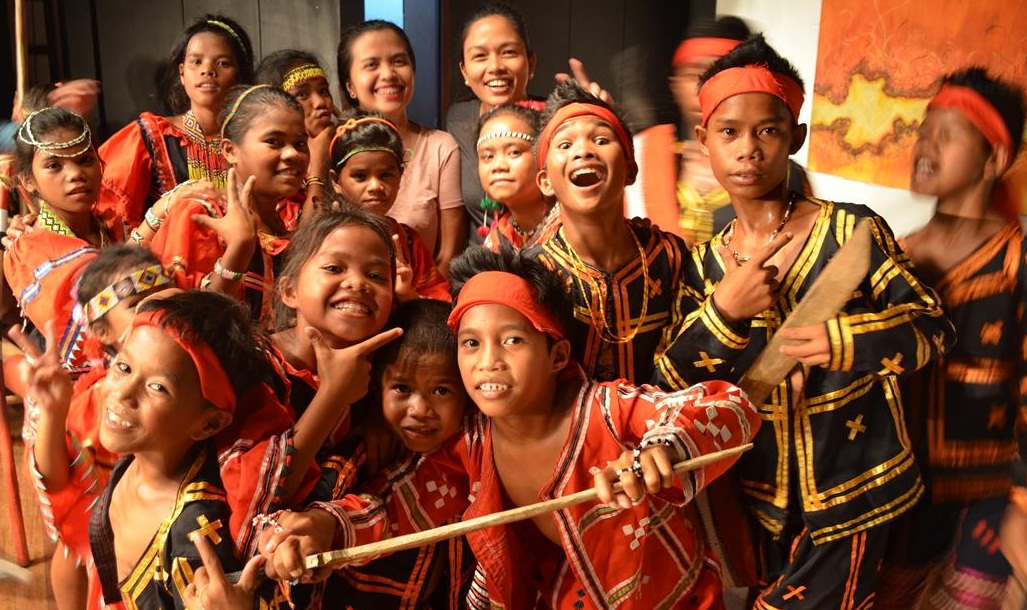 ON TOUR

2014: 2nd Season
Xavier-University Little Theater, Cagayan de Oro – Philippines.
2013: 1st Season
Municipio of Valencia – Bukidnon in Mindanao – Philippines.