Composer, Interpreter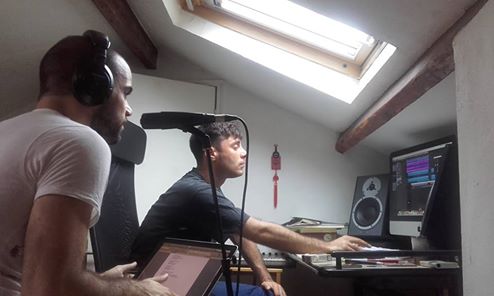 Songwritter and Guitarist, Guillaume found interest in Indian Classical Music and Tabla in the year 2011. Since then, he followed the teachings of Pandit Shankar and Prabhu Edouard.
While continuing his apprenticeship, he played tabla solo and honored to accompany Indian musicians such as Sougata Roy Chowdhuri, Rishab Prasanna, Rajib Karmakar, Tritha Sinha, Rajkumar, Ragini Shankar, Reshma Shrivastava Pizanis, Nicolas Delaigue, Denis Teste…
With the intention to improvised, Guillaume is interested in blending tabla with other musical genra such as African or Martinique (Dédé Saint Prix), Eastern (Christian Maes and Abdhelhalim Al Khatib), and Ethiopian Jazz (Arat Kilo, A night in Abyssinia) and played tabla with a trio musical group headed by the guitarist Marc Béhin.
Apart from this, since 2008, he hosted weekly music workshops with autistic and psychotically challenge children for 8 years now. He also works with Jwah and Sunflower association using his music as a way to entertain young audience in nurseries and in hospitals.
Since 2011, he composed and arranged for the theater with the revised version of The Jungle Book by the Company Acte II and the 2 shows Le Petit Arbre qui n'aimait pas la Forêt and Le Poète et la Funambule.
Guillaume is also the composer of the song of Aladdin – The Prophecy, the family theater show of "Company Acte II".
Mail – yaumegui@gmail.com