---
An Artistic Performance
SUPPORTED BY THE MUSEUM OF ANGERS-FRANCE
Created for the Fine Arts Museum of Angers-France
---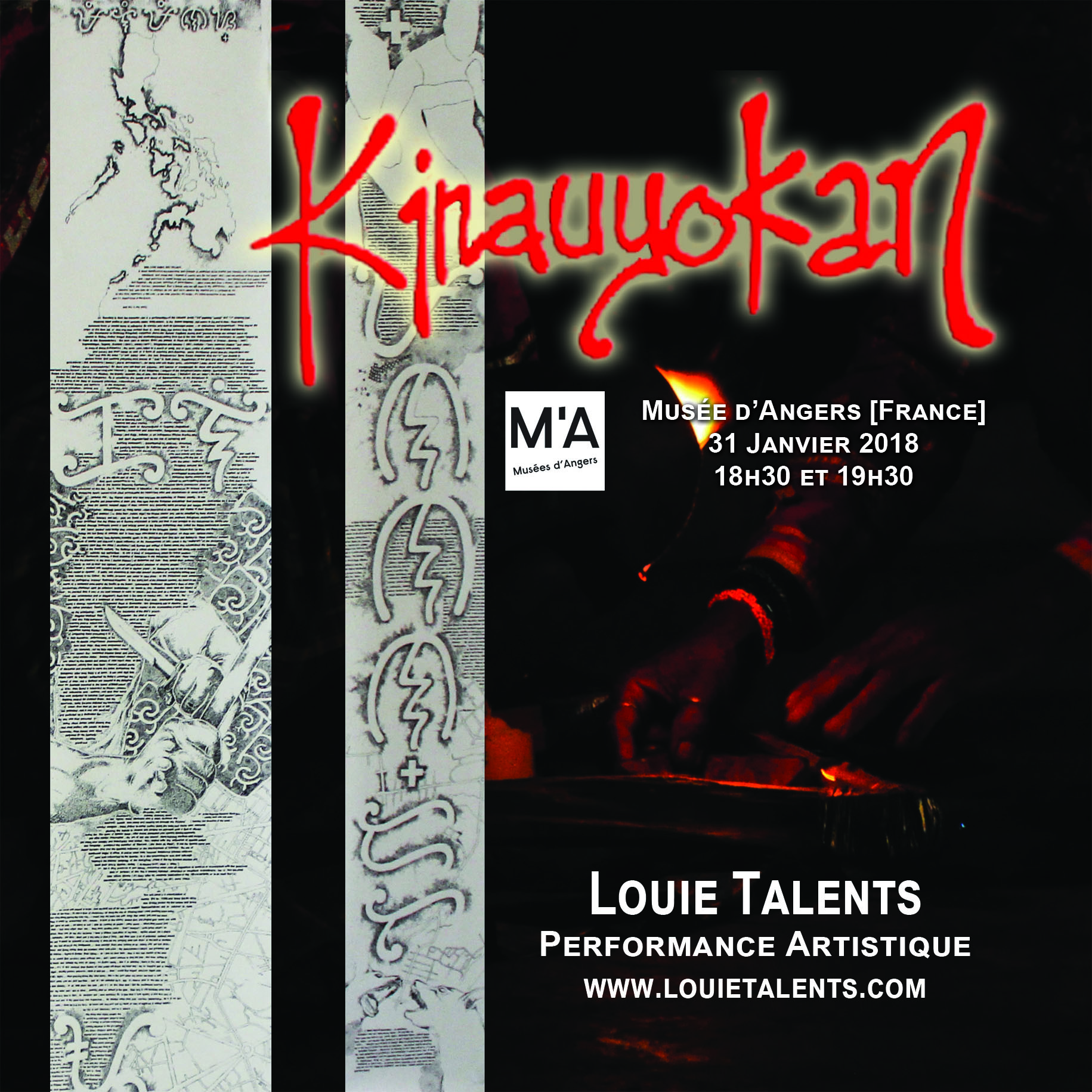 Kinauyokan is an artistic performance of the contemporary artist Louie Talents, in participation with Morgane Quiguer.
This performance is inspired from a diary of the artist's experience with Manobo Tribe through an artistic performance. It is an invitation to travel within, an immersion in the heart of ancestral rituals of the tribe and its cultural traditions in a contemporary way.
The duration of the performance is 30 minutes and is intended for adult audience only.
You may browse our Kinauyokan Teaser and see a glimpse of our video clip. You may click on the Artists page and get more informations by dowloading our Press Kit.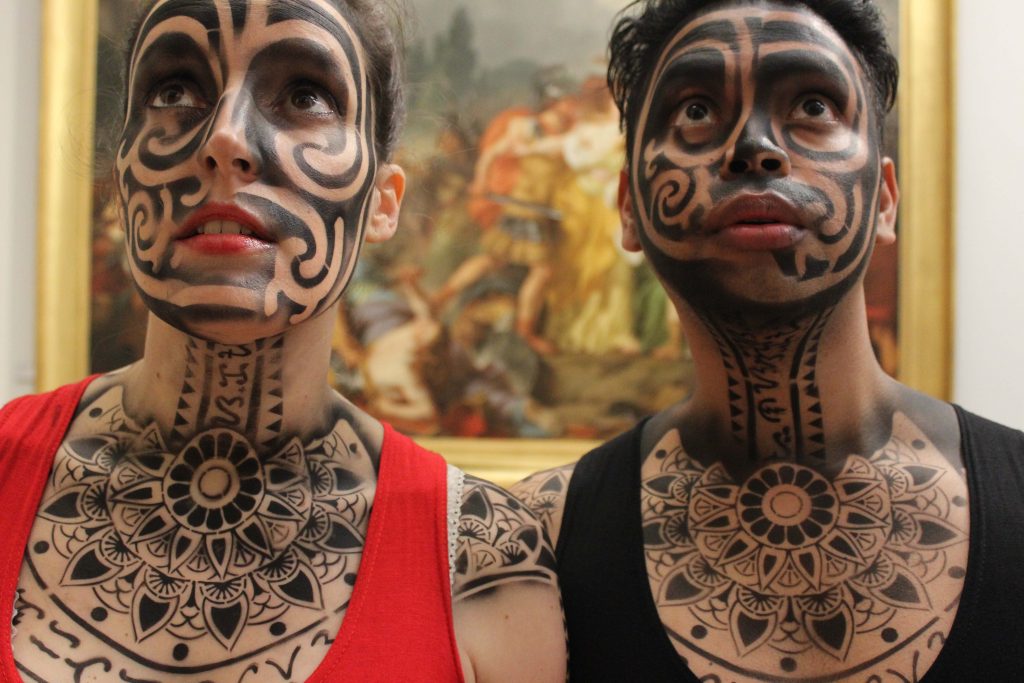 PRESENTATION
February 2018:
Performed in PL Pilier-Rouge of Brest-France for the 10 years old of Company Acte II.
January 2018:
Created for the Fine Arts Museum of Angers-France for the exhibit Collectionneurs, un désir inachevé presenting contemporary artwork from South-East of Asia.